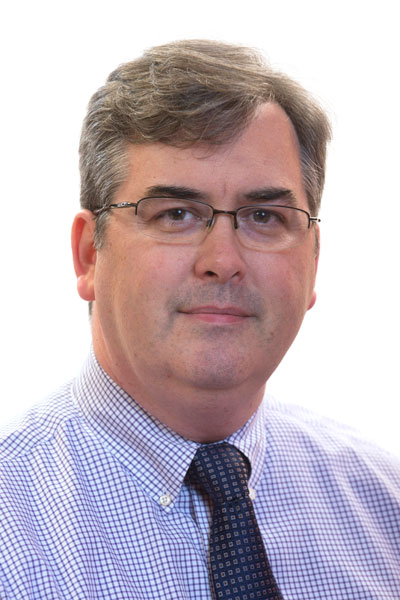 Matthew C. Difazio, M.D. attended Johns Hopkins University, earning a Bachelor of Arts in Biology in 1988, and graduating with Dean's List honors. Dr. Difazio earned his medical degree from the University of Michigan in 1992. While in Ann Arbor, he also performed basic science research in the receptor autoradiology of Parkinson's disease, which was published in the journal Neurology.
Dr. Difazio completed his residency in Diagnostic Radiology in 1996 at the University of Chicago Hospitals, where he was a Chief Resident. While in Chicago, his research focused on the use of computer subtraction techniques as applied to thoracic radiology, which was published in the journal Radiology. He also studied the use of advanced 3-Dimensional volume rendering techniques as applied to CT datasets, which was presented at the Annual Meeting of the Association of University Radiologists.
Dr. Difazio received specialty board certification in Diagnostic Radiology from the American Board of Radiology in 1996.
Dr. Difazio did his post-graduate fellowship in MRI, CT, and Ultrasound at Thomas Jefferson University in 1997, with emphasis on ultrasound guided procedures.
Dr. Difazio is a member in good standing of the American Roentgen Ray Society, American College of Radiology and Radiological Society of North America.
Dr. Difazio joined Princeton Radiology in 1998.
Since joining Princeton Radiology, Dr. Difazio has participated as an expert panel reader in 17 clinical trials covering breast cancer, colorectal cancer, GI stromal tumors, lymphoma, ovarian cancer, renal cell carcinoma, and melanoma.
Areas of Expertise: MRI, CT, & Ultrasound