Jeannine Sciscione, RT (R)(M)(BD)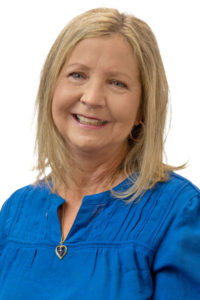 Jeannine Sciscione RT (R)(M)(BD) is the Radiology Operations Manager of Princeton Radiology's office in Mountain Lakes, New Jersey.
Jeannine has over 40 years of experience in radiology. Prior to joining Princeton Radiology, Jeannine worked at Medical Park Imaging (MPI) for 25 years in various roles from staff technologist/mammographer to Supervisor and Marketer. Before joining MPI, Jeannine was a Substitute Teacher for the Rockaway Township Board of Education, while working part-time in West Hudson Hospital in Kearny, St. James Hospital in Newark, and St. Mary's Hospital, in Orange.
Jeannine is a member of the American Society of Radiologic Technologists (ASRT) and the American Registry of Radiologic Technologists (ARRT).