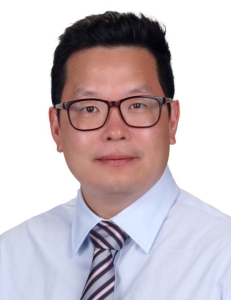 Jiyoon Kim earned a B.A. in biochemistry from the University of Pennsylvania in Philadelphia, PA in 2001. He went on to obtain his Master's in Medical Science from Drexel University College of Medicine in 2005 and his medical degree from Philadelphia College of Osteopathic Medicine in Philadelphia, PA in 2010.
Dr. Kim served 13 years as a decorated officer in the United States Army. During his service he interned at the Walter Reed Army Medical Center in Washington, D.C. followed by a diagnostic radiology residency at the Walter Reed National Military Medical Center in Bethesda, MD.  After residency, Dr. Kim was stationed in South Korea at both US Army Garrison Yongsan and Camp Humphreys working at the Brian D. Allgood Army Community Hospital, where he led as Chief of the Department of Radiology. Following this appointment, Dr. Kim completed fellowship training in musculoskeletal radiology at Stanford University in Stanford, California in 2021. After fellowship, Dr. Kim's went to his final assignment as an active duty Army radiologist at Ft. Moore (formerly known as Ft. Benning) Martin Army Community Hospital, where he served as the section Chief of ultrasound, MRI, and CT.
Dr. Kim has been certified by the National Board of Medical Examiners and Board Certified as a diagnostic radiologist by the American Board of Radiology.
Dr. Kim currently holds appointments as an attending radiologist at both Penn Medicine Princeton Health Care System and CentraState Medical Center.
Dr. Kim is a member of several medical societies and professional organizations including the American College of Radiology (ACR), American Roentgen Ray Society (ARRS) and Radiologic Society of North America (RSNA). His research has been presented at RSNA and he has co-authored a paper in Radiographics.