Kristine Cheeka
Patient Experience Manager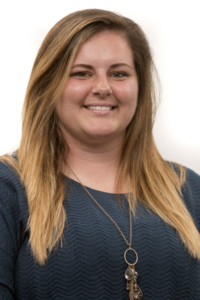 Kristine Cheeka joined Princeton Radiology as their Patient Experience Manager in June of 2017. In this role, Kristine is responsible for managing Princeton Radiology's scheduling team, as well as maximizing the ability of all staff during every encounter with every patient, to deliver on our commitment to Excellence in Imaging with exemplary customer service. Kristine focuses on improving operational efficiency and enhancing the quality of service in front desk operations, scheduling, and other patient-facing processes. To measure the success of these efforts, Kristine has developed key performance indicators, which she monitors and manages. These measures give our leadership ongoing feedback regarding operational parameters effecting patient satisfaction, and help us identify improvement opportunities to ensure that we continue to exceed expectations.
Kristine's background as a Patient Services Manager prepared her well for this role. In positions responsible for scheduling coordination and implementing programs addressing total patient satisfaction for Reproductive Medicine Associates of New Jersey, she quickly gained strong leadership skills managing a front desk and scheduling team of 30 associates across ten offices.
Kristine's approach to complete patient satisfaction centers on staff training to establish a strong sense of teamwork and shared commitment, empowering associates to resolve patient issues, and evaluating performance against measurable standards.