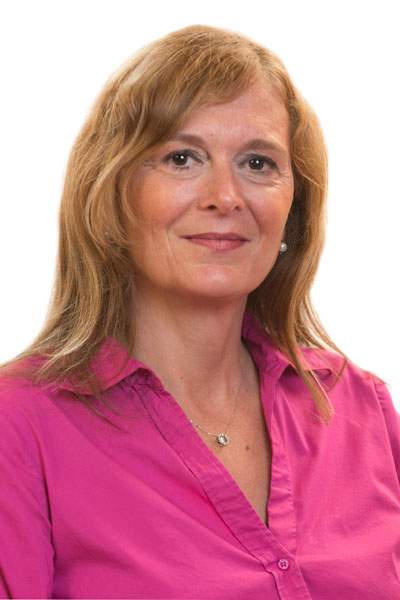 Kerstin A. Slawek received her M.D. degree from Heinrich-Heine Universitaet Duesseldorf in Duesseldorf, Germany in November 1992. She has completed several internships in Germany, Brazil and the United States, including Diagnostic Radiology at Jackson Memorial Hospital/ University of Miami in 1992.
After completing a post-graduate fellowship as a Clinical Research Associate for the Department of Nephrology and Hypertension at Jackson Memorial Hospital in June of 1994, Dr. Slawek began residency in Diagnostic Radiology for Jackson Memorial, which she completed in 1998. She also completed a fellowship in Neuroradiology at the Hospital of the University of Pennsylvania in June of 1999. Dr. Slawek received specialty certification from the American Board of Radiology in June 1998. She was re-certified in neuroradiology in 2012.
Dr. Slawek joined Princeton Radiology Associates in July of 1999, and also serves as an Associate Radiologist at University Medical Center or Princeton at Plainsboro. She is a member of the Radiological Society of North America, a senior member of the American Society of Neuroradiology, and a member of the American Roentgen Ray Society.
Area of Expertise: Neuroradiology
PUBLICATIONS
Clinical Experience with a 1-hour single visit Mag3-Lasix-Enalaprilat Scintigraphy for RVH K.A. Rubbert-Slawek, G.N. Sfakianakis. J. Bourgoignie, B. Belles, M. Georgiou, J. Gueffa. Poster presentation at the Society of Nuclear Medicine 41st Annual Meeting, Orlando, Florida.
Angiotensin-Converting Enzyme-Inhibited Renography for the Diagnosis of Ischemic Kidneys. J. J. Bourgoignie, MD, K. Rubbert, MD and G.N. Sfakianakis, MD, PhD. American Journal of Kidney Diseases, Vol 24, No. 4 (October), 1994: pp 665-673.
"Blunt Bowel Injury: Diagnosis with Helical CT." Presented at the Robert Shapira Residents and Fellow's Day. Doral Golf Resort and Spa, Miami, Florida. June 21, 1997