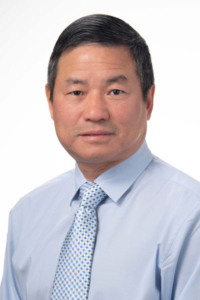 Qiang Sun, received his medical degree from Case Western Reserve University, School of Medicine in Cleveland, Ohio in 1999, where he also received his Ph.D. in Molecular Biology in 1994.
Dr. Sun completed an internship in internal medicine at Greater Baltimore Medicine Center in Baltimore, Maryland, and his diagnostic radiology residency at the prestigious New York-Presbyterian Hospital in New York, NY in 2004. He went on to complete a fellowship in musculoskeletal radiology under world renowned musculoskeletal radiologist Frieda Feldman, MD at New York-Presbyterian Hospital in New York, NY in 2005.
Dr. Sun worked for Medical Park Imaging for 14 years before the group merged with Princeton Radiology in 2021. Dr. Sun practices all aspects of general diagnostic radiology with special expertise in musculoskeletal radiology, as well as in body CT/MRI, breast MRI and neuro-imaging. He is a member of the American College of Radiology, Radiological Society of North America, and the American Roentgen Ray Society.