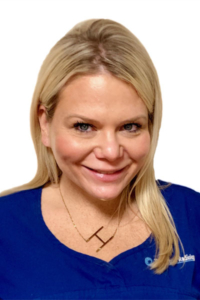 Heather L. McGinn received a B.S. in Biological Sciences magna cum laude from SUNY Binghamton University in Binghamton, NY in 1999. She went on to obtain her Physician Assistant certificate in 2004 from Saint Vincent Catholic Medical Center in Staten Island, NY, where she received the St. Vincent Award for Outstanding Achievement and the honorable rank of class Salutatorian.
Heather held several Physician Assistant positions in interventional radiology and other specialties, including dermatology, surgery, burn and trauma, before joining Princeton Radiology as an Interventional Radiology Physician Assistant at Penn Medicine Princeton Medical Center and CentraState Medical Center in May of 2015.
Heather is a member of the American Academy of Physician Assistants.