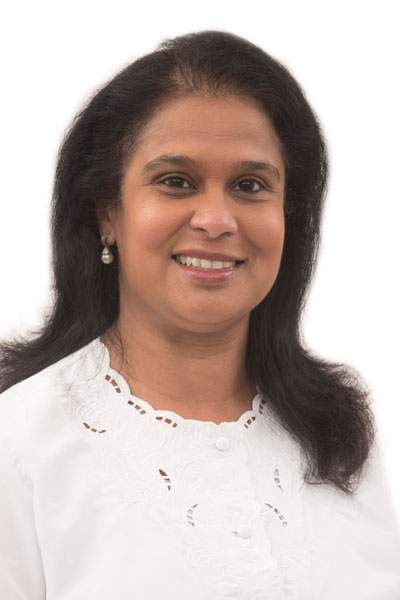 Rik S. Sen, M.D. received her Bachelor of Medicine/Bachelor of Surgery in 1989 and a Diploma in Medical Radiological Diagnosis in 1990 at BJ Medical College at the University of Pune in India. As part of these degree certifications, Dr. Sen completed an internship at BJ Medical College and Sassoon General Hospital in Pune, India, followed by a residency with the Department of Radiology, KEM Hospital, Pune, India in 1993. She was Board certified with an MD and DNB in Radiology. After completing her USMLE studies in the United States, she was accepted for an internship in Internal Medicine at Helene Fuld Medical Center in Trenton, New Jersey, which she completed in 1997. Dr. Sen continued her medical education in the U.S. with a Radiology Residency at Morristown Memorial Hospital and, in June 2001, she entered a Fellowship program in Cross Sectional Body Imaging at Thomas Jefferson University Hospital in Philadelphia, Pennsylvania.
Dr. Sen received her certification from the American Board of Radiology in 2001, and was appointed to the position of staff radiologist at Princeton Radiology Associates in September of 2002. She is also an Associate Radiologist for the Department of Radiology, University Medical Center of Princeton at Plainsboro, New Jersey.
Areas of Expertise: Body Imaging, Ultrasound
PUBLICATIONS
"Preoperative Embolization of a Symptomatic Vertebral Hemangioma," Indian Journal of Radiology & Imaging, 1990, 44:319:320 – S. Pande, V. Chohan, Rik Chakraborty, S. Gosavi.
"Acute Suppurative Cholangitis due to Malignant Obstruction of the Biliary Tract," paper presented at the 44th Annual National Congress of the Indian Radiological & Imaging Associates, Pune, India, January 1991 – Rik Chakraborty, A.S. Kinare, S. Pande.
"Ultrasound Study of the Superior Mesenteric Artery," paper presented at the 7th Asian Oceanean Congress of Radiology at New Delhi, India, December 1991. Rik Chakraborty, A. S. Kinare, S. T. Ambardekar.